Making Untethered Health Care Accessible Everywhere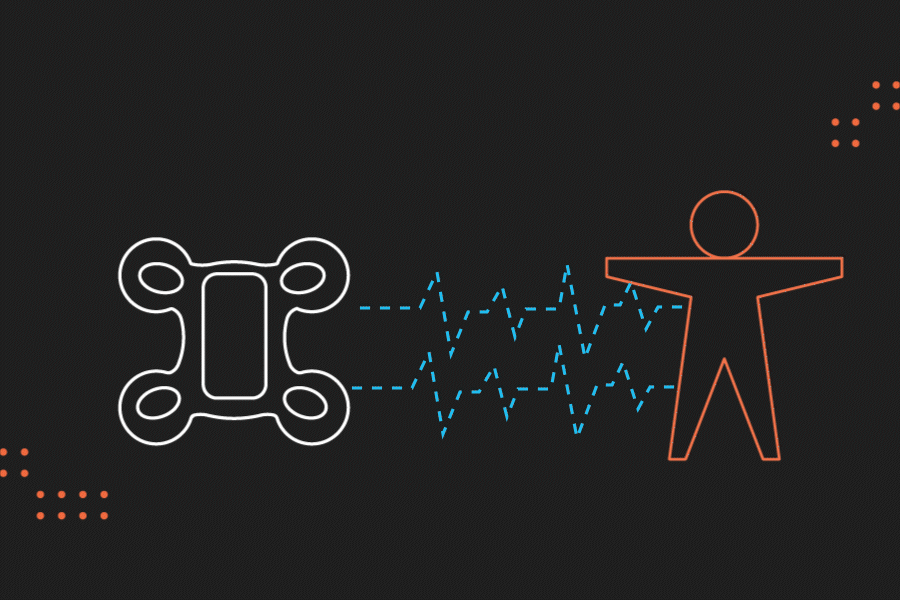 Knowledge. Empathy. Expertise.
These are the values with which we set our sights on the future.

We are committed to breaking the chains of traditional biomedical monitoring and expanding access to hospital-grade care regardless of proximity to facilities or socioeconomic status.
LifeSignals creates solutions that help improve the health management and well-being of people across the world. Our silicon-based platform features advanced multiple-sensor interfaces for measuring signals that communicate even in interference-heavy wireless environments. We can help create and deliver concepts to market quickly and effectively with proven reference design and trusted manufacturing partners.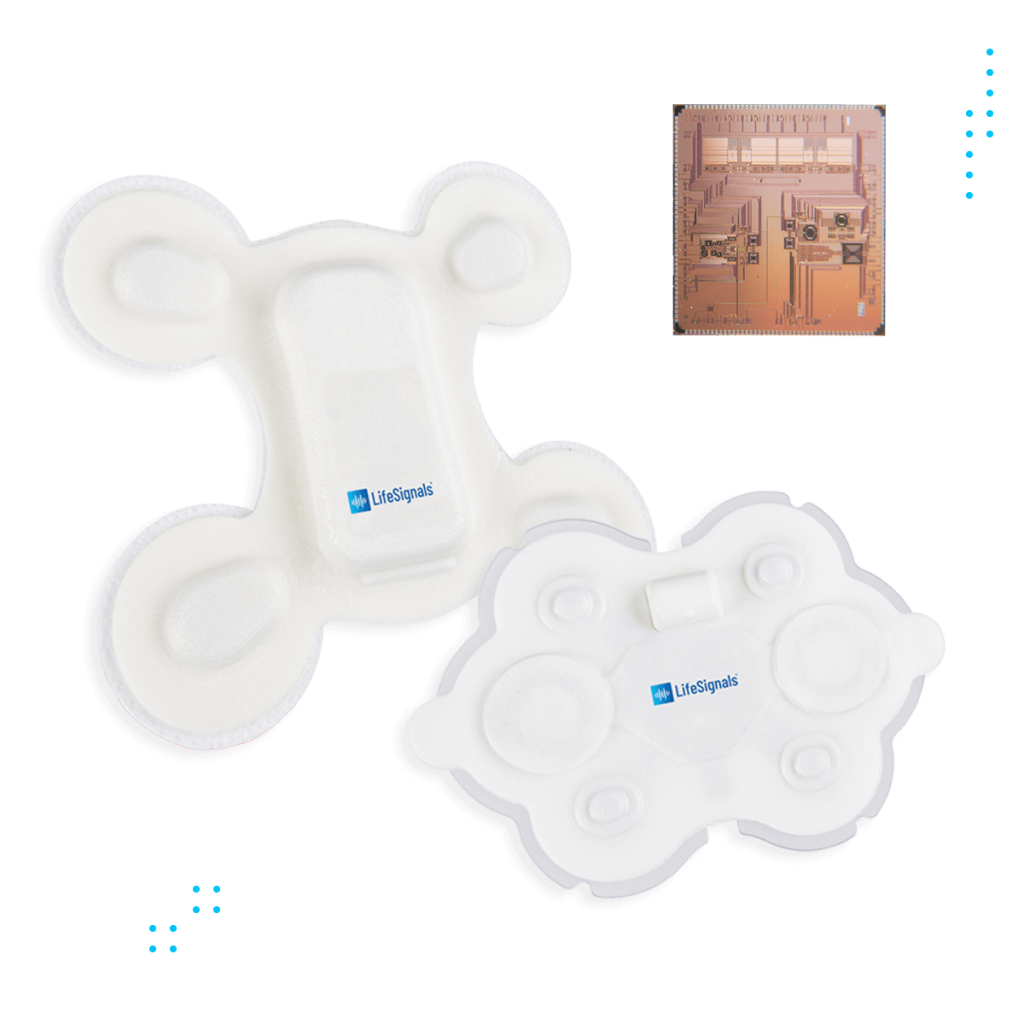 Design and Manufacturing Partners
Right from the early stages of LifeSignals, we decided to bring on-board world leading semiconductor design and manufacturers to ensure that as the company grew, we could evolve and ensure scalable solutions.
LifeSignals manufacturing partners share our commitment to your success by providing the highest quality manufactured devices. Our semiconductor partner provides support throughout design phases and through production. Our subsystem manufacturer has years of experience in LifeSignals' processor-based product design, industrial design and production line set up. The combined expertise ensures you get high quality products in high volumes.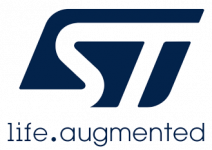 STMicroelectronics is a premier global semiconductor supplier with 11 main manufacturing sites producing microchips that are integrated into the billions of electronic devices people interact with every day. LifeSignals has been working with ST to industrialize our low-cost, disposable, ultra-reliable, wireless System-on-Chip (SoC) in high volumes while meeting clinical-grade requirements.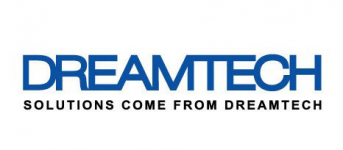 Dreamtech is a global electronic manufacturing service company with facilities in Korea, Vietnam and China. Dreamtech designs, develops, and produces essential modules of various product groups: smartphone, automotive LED, home appliance, fingerprint, medical/ healthcare, sensors, and IT convergence. LifeSignals has been working with Dreamtech to assemble and manufacture our various wearable biosensors in high volumes while meeting clinical-grade requirements.
We're innovators. Professionals. Ph.D.s and MBAs. Semiconductor engineers and silicon chip designers. 
Above all, we're experts in our fields.
With a deep portfolio of patented technologies and a relentless vision of the untethered world, our team of world-class experts share a combined experience of over 200 years in the industry.
CEO & Co-Founder | California, USA
Surendar has over 30 years experience in the high-tech industry.  He co-invented and led the design of Texas Instruments TMS320, the groundbreaking digital signal processing chip that launched the DSP industry.  He later co-founded Athena Semi, an early developer of Wi-Fi chips, which enabled untethered laptops and smartphones. Athena was later acquired by Broadcom Corporation. Subsequently, his work in healthcare as an Executive-in-Residence at Mohr Davidow Ventures led to the creation of LifeSignals.
Chief Technologist and Co-Founder | California, USA
Ali is a professor of electrical engineering and computer science at the University of California, Berkeley. He is also the faculty director of the prestigious Berkeley Wireless Research Center. Prof. Niknejad is an IEEE Fellow, the recipient of the 2012 ASEE Frederick Emmons Terman Award for his textbook on electromagnetics and RF integrated circuits. He was the co-recipient of the IEEE International Solid-State Circuits Conference (ISSCC) in 2013. His general research interests lie within the area of semiconductors for wireless communications, biomedical sensors and imaging.
Vice President, Operations | California, USA
Mark spent 8 years working at Abbott Diagnostics' Hematology Division across various departments with numerous medical device and diagnostic startups. He's spent most of his career building and reforming operations departments from the ground up. Now with over 30 years of experience, Mark is driven to work with LifeSignals due to their technological capabilities to extend the reach of medical professionals and have positive outcomes for patients, while minimizing the impact on hospital infrastructures and resources.
Chief Engineering Officer | Bangalore, India
Thomas has over 20 years of successful experience in engineering management with a focus on wireless communications, radars, and semiconductors. In his early career, he worked at Indian Railways, Wipro and Tata Elxsi. He later joined Athena Semi, an early developer of Wi-Fi chips, co-managing the design and productization of chips. After Broadcom's acquisition of Athena Semi, Thomas joined Broadcom, managing the design of a range of Wi-Fi chips and their adaptation in various leading mobile devices. He holds a Masters in Technology from the Indian Institute of Technology in Delhi.
SARAVANAN "SAM" BALASUBRAMANIAN
Vice President, Global Medical Technology & Regulatory Operations | Bangalore, India
Sam is a senior executive with over 30 years of experience in the medical device industry, managing complete product and business life cycles from concept to commercialization. Prior to joining LifeSignals, he held senior management positions at several companies including Ponds India, Hindustan Unilever, Cardiac Science Corporation and Opto Group of Companies. He has established and managed R&D, product development centers and manufacturing operation facilities internationally. At LifeSignals, Sam manages medical engineering aspects of products, including product management, clinical trials, worldwide regulatory clearances, and Quality Assurance.
Vice President, Sales & Business Development | California, USA
Michael brings over 30 years of sales and marketing leadership experience in the semiconductor and software segments ranging from start-ups to market leaders including Intel, Symantec, and Oracle. Michael served recently as SVP WW Sales for publicly traded cloud identity and IoT platform provider Covisint (acquired by OpenText).
Vice President, Marketing | California, USA
John has over 20 years of experience in medical device marketing and consumer product development. He's committed to improving health solutions in both hospital and community settings and has successfully commercialized and launched over 15 medical device products worldwide. Prior to joining LifeSignals, John held product management, and marketing leadership roles for Embolx, EBR Systems, Abbott Laboratories, and Boston Scientific. He holds an MBA from Michigan State University and a Master of Engineering from the University of Michigan.
Vice President, Asia Pacific Business | Singapore
Mei Ling is an experienced executive who has worked in the Medical Technology Information & Communications Technology Industry (ICT) for more than 20 years. She graduated from Nanyang Technological University with First Class Honours in Engineering and holds an MBA from Adelaide University. As an innovative thinker with an appreciation for technology who works to translate technology into new services to the market, she is now with LifeSignals to contribute to the digital transformation in smart healthcare.
Vice President, Finance | California, USA
Yanni has over 20 years of experience in finance, accounting, administration, and human resources. She has served in various management and executive positions at a range of technology startups including Spreadtrum, Innospring, and Optoplex. She has worked with these businesses from an early stage through a successful IPO. She joined the LifeSignals team soon after it was founded, managing finance and human resources functions.
CEO, Renew Group Private LTD | Singapore
CEO, Sutisoft Inc. | California, USA
Chairman, Khattar Holdings | Singapore
Associate, Seraph Group | California, USA
CEO, Explorer | California, USA
Founding Partner, XSeed Capital | California, USA
CEO, LifeSignals Group, Inc. | California, USA
Medical and Technology Advisory Board
Managing Partner, Lotus Capital | California, USA
MATTHEW DEVANE, D.O., FACC
Cardiologist, Stanford Healthcare | California, USA
Professor, University of California, San Fransisco | California, USA 
SANJIV NARAYAN, M.D., PH.D.
Professor, Stanford University | California, USA
MANOJ RAMACHANDRAN, BSC(HONS), MBBS(HONS), MRCS(ENG), FRCS(TR & ORTH)
Consultant Orthopedic and Trauma Surgeon and Honorary Professor, Royal London Hospital, Barts Health NHS Trust | London, United Kingdom
Cardiologist, Reddy Cardiac Wellness & Diabetes Reversal Center | Texas, USA
ALBERTO SANGIOVANNI-VINCENTELLI, DR.-ING.
Professor, University of California, Berkeley | California, USA
Principal, Tucker Medical | Singapore
Stay Up To Date With The Latest News and Announcements​