TECHNOLOGY THAT TRANSFORMS
The Only Reliable, Single-Use, Wireless SoC Platform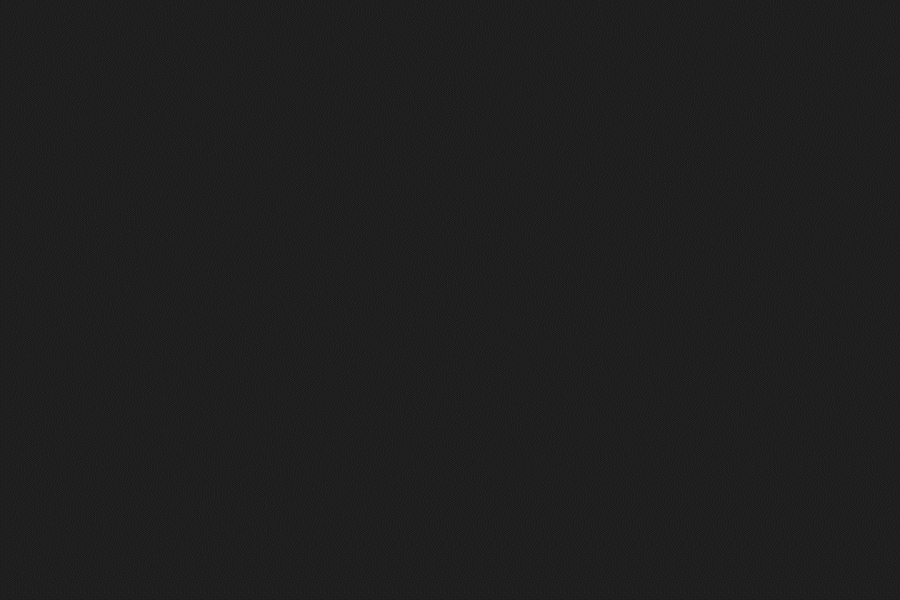 Transforming Health, Wellness and IoT Innovations
The LifeSignals Chip simplifies the capture of biodata, enabling new products and services for multiple industries. 
This includes comprehensive, real-time monitoring with clinical-grade accuracy. 
Years in the making, the LifeSignals Chip incorporates the technology of more than 20 patents that will transform wireless healthcare.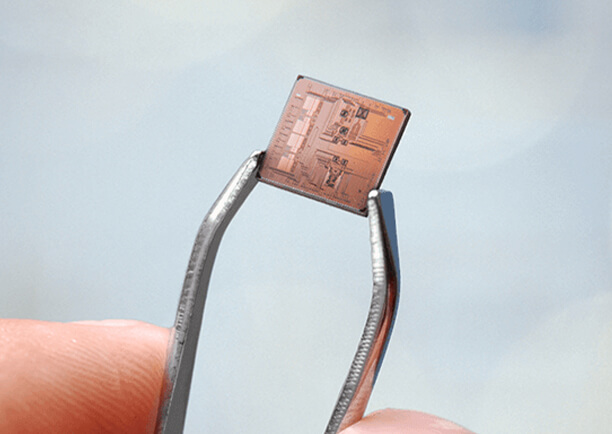 The integrated design of the LifeSignals Chip enables continuous signal acquisition, storage, processing, and transmission all in one.
While other solutions rely on a patchwork of technology components, LifeSignals has invested in the research, engineering, and manufacturing capability to integrate all of the functions into a single LifeSignals Chip. 
The integrated nature of the design is one of the reasons it is affordable, disposable and allows a more compact product design than competing multi-component designs.
Elegant in its simplicity, the LifeSignals Chip is the most sophisticated, accurate, scalable, and reliable component for gathering biodata.
This technology was designed to be highly flexible so that it can support a wide variety of uses and accommodate multiple analog sensor inputs.
The flexibility of this approach ensures that the LifeSignals Chip can tailor sensor requirements through multiple products and applications.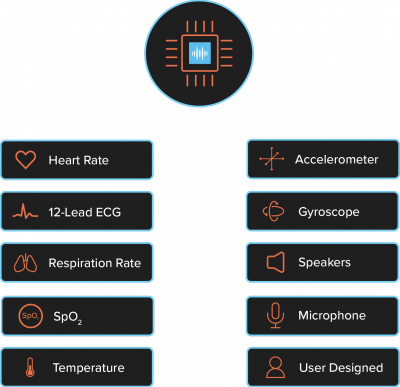 Data Filtering, Compression, and Encryption
Another powerful feature of the LifeSignals Chip is the onboard intelligence that filters, compresses, and encrypts the data. This ensures the process is handled automatically without any additional engineering or investment.
The LifeSignals Chip converts analog biological sensor data to a digital format. 
The sensor data is then compressed and encrypted for transmission, using the global standard of Advanced Encryption Standard (AES) protocol. Finally, that data is "packetized" for transmission.
The analysis of physiological data is performed in cloud-based web applications, ensuring the latest innovative algorithms are always utilized.
One of the most sophisticated design features of the LifeSignals Chip is its high performance capabilities using very little power. This is achieved by incorporating:
Energy Efficient
Chip Architecture
The ARM Cortex-M0 processor which has the lowest power usage of any chip in the ARM Cortex family.
This technology has been optimized for low-cost and energy-efficient integrated circuits and has been embedded in tens of billions of consumer devices.
Radio transceivers use power to send signals.
By compressing the data, and then turning the radio(s) on for only milliseconds at a time, the LifeSignals Chip sends data with low latency and uses less power.
Multi-Radio
Signal Looping
This patented technology enables LifeSignals SoC to send via one protocol and receive via a different protocol.
In this way, the LifeSignals Chip can choose the communication methods that use the least amount of power to send information and confirm receipt.
The LifeSignals Chip is designed to instantly communicate biomedical data to a central server, where it can immediately be analyzed and/or drive alerts and medical decisions.
However, in some cases, wireless services may not be available or it may be preferred to store data on the LifeSignals Chip for transmission at a later date. 
The base configuration of LifeSignals Wearable Biosensors has on-board memory to store multiple days of data. The exact amount of information stored is based on the density and type of information captured by the sensors.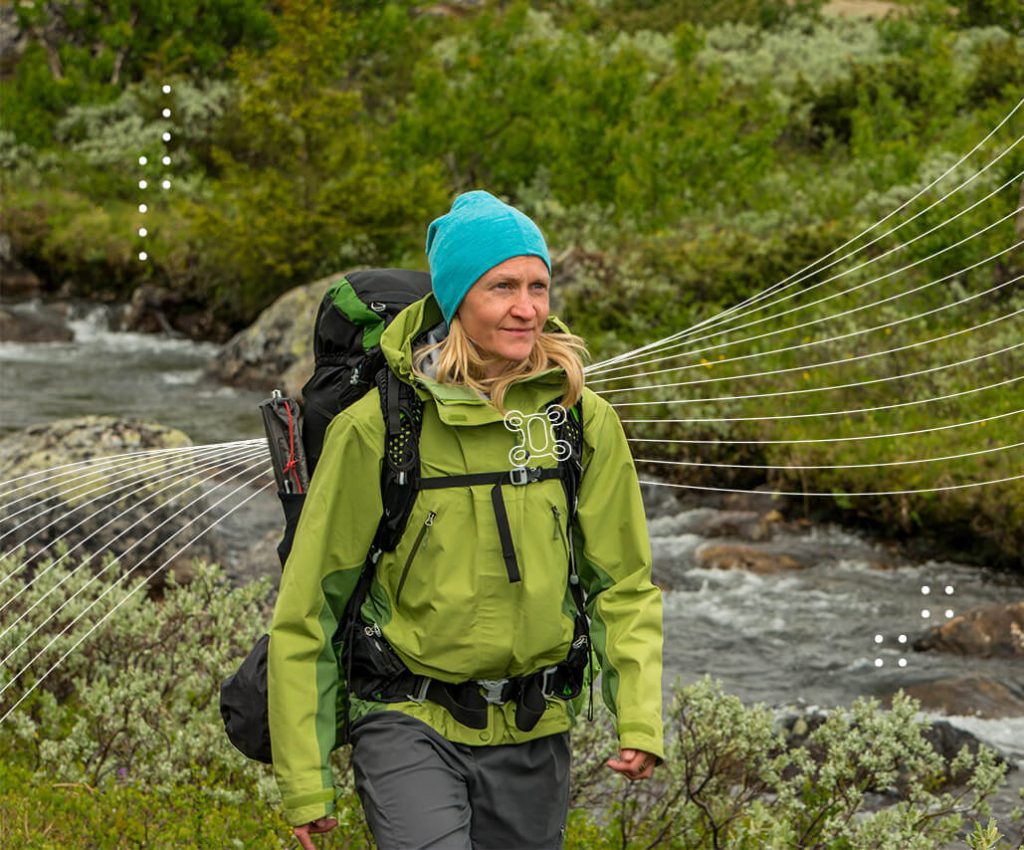 Multiple Methods of Data Transmission
Wi-Fi, an enterprise class technology, is the most desirable wireless technology in mission critical applications such as healthcare. However, Bluetooth® has been the main integration in wireless technology used with medical devices due to Wi-Fi being more power hungry. The integration of Bluetooth® over Wi-Fi has proven to offer slow data transfer rates, restricted coverage, compromised security, and is mostly limited to single-patient use cases. This has inevitably hindered the expansion of wireless healthcare and remote patient monitoring.
LifeSignals has integrated Wi-Fi centric multi-radio technology at very low power levels in its LSP chip, offering robust wireless communication, superior data rates, security, and supporting multiple users in close proximity. LifeSignals technology is centered on robust and reliable wireless communication to enable the future of untethered patient care.
In order to provide superior speed, multi-user capacity, and security, we have integrated the Wi-Fi transceiver into the LifeSignals Chip.
Wi-Fi has the following advantages over Bluetooth®:
Wi-Fi has a data transfer rate 10X faster than Bluetooth®
Seamless integration with networking infrastructure. No additional devices needed
Bluetooth® is designed for pairing to a limited number of devices, while Wi-Fi can scale to a much greater number
More Than Wi-Fi: Multiband Radio
While Wi-Fi is the primary communication method, the LifeSignals Chip is based on a hybrid radio architecture that combines multiple radios. This enables high data integrity, even in 'noisy' multi-patient environments.

The Integration Of Multiple Radios Provides The Following Advantages: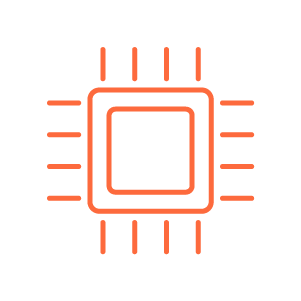 The integrated communication component means that the LifeSignals Chip is optimized to process a very high volume of data and transmit with minimal delay.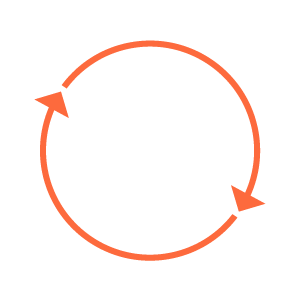 Multi-Radio Signal Looping
By including narrowband and ultra-wideband radios, the LifeSignals Chip can dynamically switch between multiple modes, reliably maintaining a robust link between sensors and receivers at a low energy.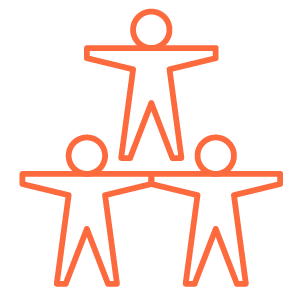 This innovation in hybrid radio technology makes it possible for many patients to be wirelessly monitored in crowded areas with high reliability pairing and robust data links.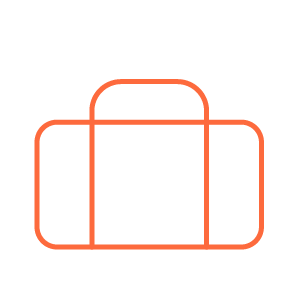 New Business Applications
The use of multiple radios on a single LifeSignals Chip opens the door for the development of new, previously only dreamed about wireless solutions.
Learn How To Integrate LifeSignals Technology With Your Products
Use Cases: Discover How Businesses Are Integrating Our Technology