LIFESIGNALS WEARABLE BIOSENSORS
The New Generation
Of Health Monitoring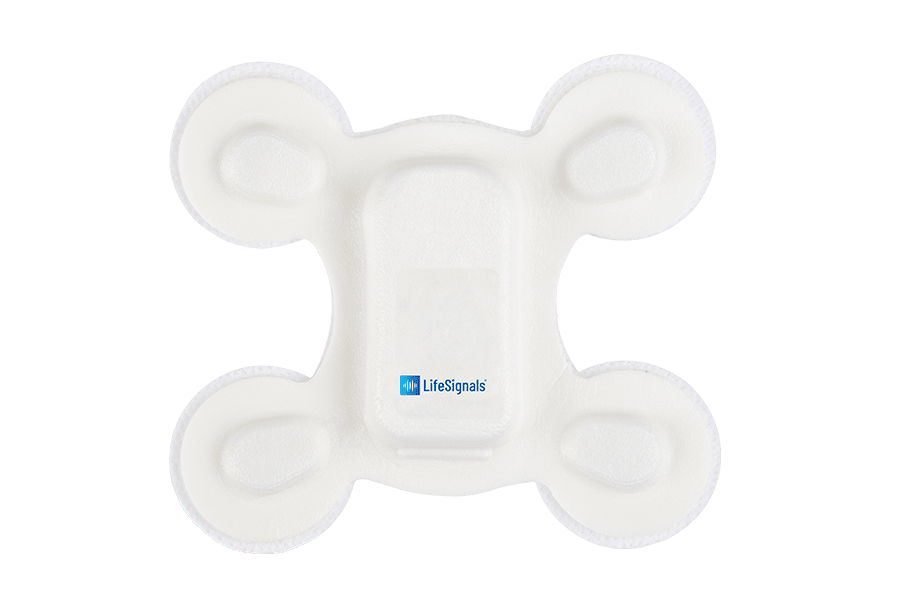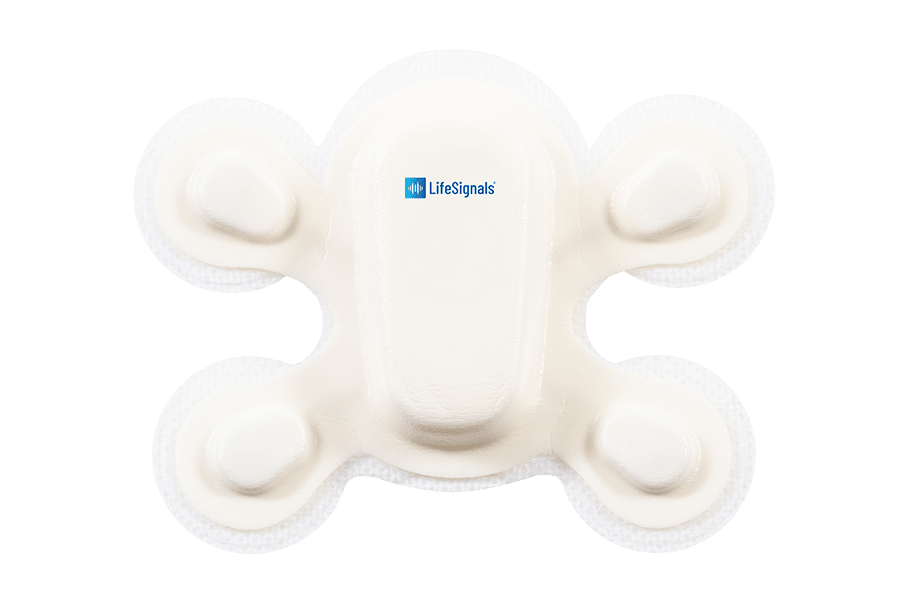 What Is A Wearable Biosensor?
The LifeSignals Wearable Biosensor is a single-use, multi-parameter patch able to continuously acquire and transmit core biomedical data both wirelessly and remotely.
Advantages of LifeSignals Wearable Biosensors
Patented healthcare silicon chip technology with over 10 years of R&D
Water resistant, single-use biosensors with a battery life for up to 7 days
Measure core biodata with a single biosensor
HIPAA & GDPR compliant cloud data transfer
Proven reliability, accuracy, and usability that meet global regulatory requirements
Compare Wearable Biosensor Models
Compare Wearable Biosensor Models
ECG & Event

Multi-Parameter

SpO2
Multi-Parameter
*Product specification may vary based on regulatory approval and use case. See individual product specifications for more information.
** In development
Benefits for MedTech OEMs
Developer-Friendly Bioweb Platform 
Ready For Commercialization
Scalable Clinical-Grade Care
Active Patient Monitoring Without Boundaries
Reduce the Risk of Disease Transmission
Minimal Impact to Patient Lifestyle
Improving the Patient Experience
Comfort is critical to patient compliance across the full monitoring wear duration to facilitate uninterrupted data transmission. The patented LifeSignals Wearable Biosensor design ensures strong adhesion without causing acute skin irritation and is flexible enough to cope with shear stress caused by everyday routine movements.
In a recent study LifeSignals 1AXe Wear Life Performance Study Validation Report*, we performed an evaluation of the wearability of LifeSignals Biosensors.
Participants were asked to carry out their normal everyday activities and routines while wearing the Wearable Biosensor continuously for 7 days. 
The Results Speak for Themselves
100% of participants
of participants found the biosensor to be "very comfortable" or "comfortable" to wear
92%
of participants said
"I often don't notice I'm wearing it"
0%
of biosensors failed during
the 7-day wear study
100% of biosensor data
of biosensor data was retrieved
with no packet loss
Slide
of ECG data from patients
was usable for analysis
LifeSignals 1 AX Wear Life Performance Study Validation Report (7days).
April 2021. LifeSignals. DHF&B-TR-001
Learn About Our Expertise and Patented Technology