Introducing The World's First Single-Use Vital Sign Biosensor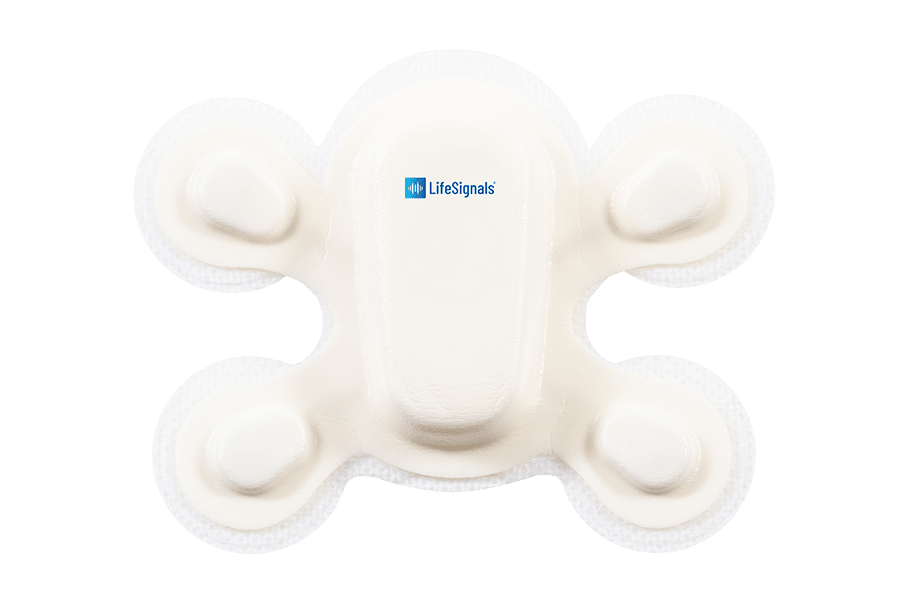 Core Vital Sign Analysis in Real-Time
The LifeSignals 2A Biosensor is the game-changing product that enables next generation, wireless, clinical-grade patient monitoring both in hospitals and at home. Able to record SpO2, 2-channel ECG, and other essential biodata for up to seven days, the wearable biosensor can be incorporated into hospital monitoring and remote monitoring solutions.
The world's first disposable, wireless, multi-parameter wearable biosensor with SpO2.
SpO2
2-channel ECG
Skin Temperature
Gyroscope
Heart Rate
7 Day Wear
Event Button
Accelerometer
Posture
Respiratory Rate
Water Resistant
Completely Untethered
High Comfort Design
One-Time Use
Regulatory Compliance Across Regions
Currently not available for sale in the United States or Europe. Please consult your sales representative for local market clearance and availability.
Wireless Patient Monitoring Solutions
Without Interruptions To Lifestyle